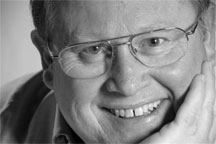 To Support the Message:
W. K. Boyce, LPC has relevant truth for today's generations. He hosts a new radio talk show every Monday morning at 10:00 on KWTO radio with frequent guests and straightforward discussions of difficult issues. "The Life You Always Wanted...With W. K. Boyce" is a bold, new concept in identifying the characteristics of healthy marriages and families, and a discussion of issues that affect marriages and families today. This is where people are living today...the everyday difficult choices, unrelenting stresses, financial strains, committed love, emotional struggles, and joyful fulfillment. W. K. brings over 30 years of counseling and ministry experience to the public forum to stand for what is right, real and relevant In life today.
To Reach Potential Customers:
KWTO is a 100,000 watt AM radio station that reaches into the population (at home, work, or car) of four states in the Midwest - Missouri, Arkansas, Oklahoma, and Kansas. These are hundreds of thousands of men and women listening to our radio program who are potential customers, buyers or tourists and consumers!
What is Springfield Marriage and Family Institute, LLC?
Springfield Marriage and Family Institute, LLC was founded by W. K. and exists for three purposes:
To teach and educate the public how to develop healthy characteristics in marriages and families.
To provide personal counseling to individuals, couples and families so they can begin experiencing the life they always wanted.
To supervise and train the next generation of licensed professional counselors.
Becoming A Sponsor
Contact Ken Boyce, Director of Marketing and Research
417 882-6767
3734 South Ave Suite C
Springfield MO 65807
Email: Kboyce@springfieldmfi.com
Private Donations
Contact Ken Boyce above info or make a donation online using the form below:
SMFI is located at 3734 South Ave Suite C, Springfield, Missouri, 65807. The main phone number is 417-882-6767. Our email address is info@springfieldmfi.com.